Here's our inside scoop on what's coming, what's going, and what's staying in the global eyewear world. Most importantly, we will talk about why these most popular eyewear trends are worthy and try to break down a few myths along the way.
Oversized & Angular Features
The oversized eyewear trend is a keeper in both optical and sunglasses, and for good reasons. "The nostalgic 1970s pair-up is a luxury staple in high-fashion women's eyewear collections for 2023," according to Forbes Magazine. It's also showing up in men's and unisex glasses lines as well.
The oversized angular looks are here in acetates and metals with flattering geometric shapes, in luxe neutrals, and tinted lenses in soft hues bringing balance to the maximalist look. Expect to see a lot of oversized tortoiseshell frames in 2023, too.
If you're shy of the oversized frame, look for metal frames for a lighter look, or take the initial style step with sunglasses, which are an easy entry point to this trend and really do work for most shapes.
Res Rei
Gigi Studios
Staying Green
Like most green or sustainable products, the devil is in the details, and there are pros and cons, but consumer demand is there. The optical industry has a growing focus and is making strong moves toward sustainability.
Eco-friendly eyewear is visible in 2023. That includes eyewear collections made from natural wood, coffee, cork, recycled plastics, and bio-acetates. Many companies are making a large effort to become more sustainable and reduce their carbon footprint.
There are all-in brands like Eco Eyewear and Sea2See Legacy that use fully recycled materials and provide meaningful support to community programmes like Trees for the Future and Free the Slaves.
Recycled products tend to be light, affordable, and genuinely earn their eco- and sustainable credentials.
The other way to be more sustainable is to buy quality, classic and timeless pieces that will outlast the recycled options in both style and substance. High-quality acetates are in fact a plant-based material as opposed to cheap plastics.
"Overall there is a growing scrutiny of materials with concerns over the climate crisis, plastic pollution, fast fashion… and the growing preference for all things 'sustainable' "says EyeStylist Magazine. This is driving the popularity of high-quality cellulose acetates derived from cotton and new recycled varieties of acetate.
Fritz Frames – bespoke made, wood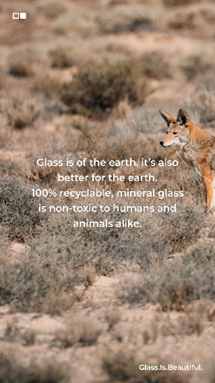 Otis – mineral glass, eco-acetates
The Racer
Coming into 2023 at pace are the athletic-inspired frames which have been seen on the runway at Milan Fashion Week. Celebrities need plenty of protection and are being seen donning these retro-futuristic picks, especially in sunglasses. Not just a fashion statement anymore, watch for the true adventure lover sporting this stylish sunglass latest trend in 2023.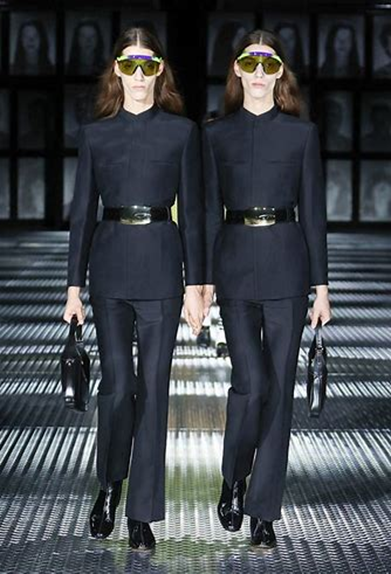 Milan Fashion Week: Gucci Spring 2023 Collection
Renaissance of the Round Frame
Misunderstood and stereo-typed circular shapes for round faces have come a long way. Now, it's a new way to contrast your face shape, call attention to your brows, or give extra breathing room to an under-eye make-up look.
The round frame has evolved with variations in size, accents, colour and the very successful combination of straight and round edges in one frame. Independent eyewear designers know what they're doing and our frame stylists are finding many facial features that look great in the new round.
Caroline Abram
The quick eyewear trending list – coming, going and staying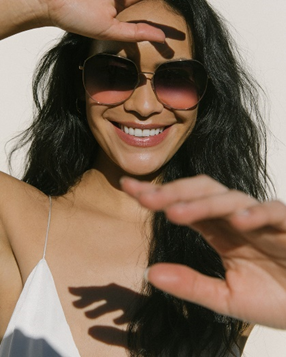 Tinted sunglasses – staying, now the new-retro, thanks Coachella
Clear glasses – going or being favoured by crystals with a slight colour tint
Tortoise Shells – staying, they're a timeless classic
Green – yep, staying this colour remains hot
Viva Magenta – 2023 pantone colour of the year, coming.
Pastels – hanging in there, staying for 2023
Aviators – staying and getting even better
White – mmm, we're going to say going. Watch for creamier whites.
Here at Temple Eyewear, we're always watching trending eyeglass frames that match different shaped faces and complement various outfits, but we also love authenticity and a sense of fun. Most of all, we love finding a frame that works for you and will be as individual as you.